kaza conference 2023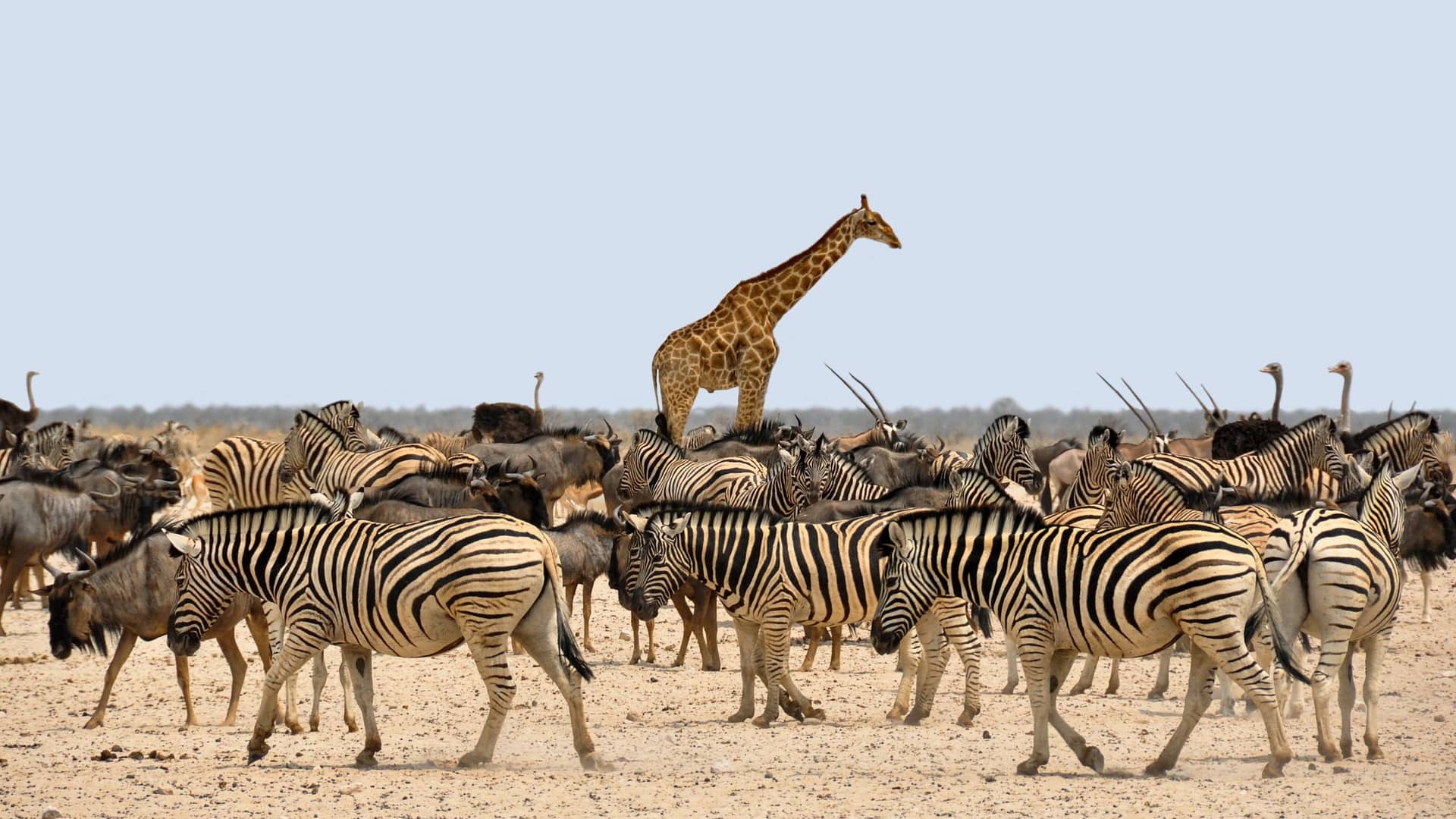 Community conservationists in five countries meet in Zambia to share knowledge and learn from each other
Community conservation efforts in Southern Africa started in the 1980s and have since taken slightly different paths towards including rural communities in the wildlife economy and nature conservation. Over the years there have been some exchange visits and other events to increase communication among the community conservation stakeholders in these countries, but such opportunities remain rare.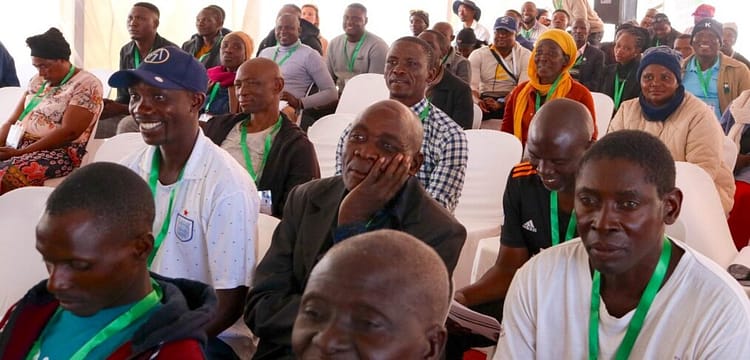 To provide such a platform, the second bi-annual conference for community conservation in the Kavango-Zambezi (KAZA) Trans-frontier Conservation Area (Zambia, Namibia, Botswana, Zimbabwe and Angola) was held on 17-21 July 2023 in the Simalaha Conservancy, Zambia. The conference theme was: "Transfrontier conservation: Embracing the community conservancy model for inclusive biodiversity conservation and improved local livelihoods". This is the first time the conference was held in Zambia (the first took place in Namibia), which provided an important opportunity to showcase the conservancy concept in this country.
Around 380 participants from governments, communities, non-governmental organisations (NGOs), and the private sector from the five countries attended the conference. They came to share their knowledge and experiences relating to sustainable development, biodiversity conservation, and good governance practices. The Permanent Secretary for Zambia's Western Province Mr Simomo Akapelwa officially opened the conference, welcomed the delegates, and commended the hosts Simalaha Conservancy and the Peace Parks Foundation as their key partner.
In his opening address Mr Akapelwa reflected on a saying in the Bemba language that applied to this conference. "Umwana Ushenda atasha nina uk naya" means that a child who never visits other places will believe that only his mother knows how to cook. In the same way, if communities remain isolated from each other they will believe that there is only one way to manage their natural resources and miss out on learning opportunities such as those provided during the conference.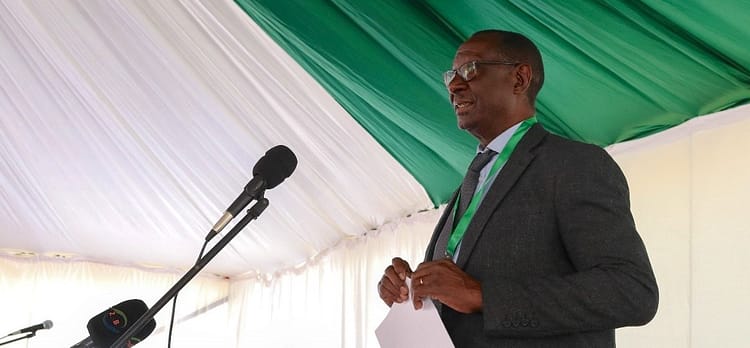 As Zambia's first and only communal conservancy, Simahala Conservancy was an ideal host for this event in Zambia, as they could share their experiences with establishing and running their conservancy and compare their progress with others in Namibia that have been in operation for more than 20 years. Simahala was modelled on the communal conservancies in Namibia where communities enjoy extensive rights and responsibilities relating to sustainable use and wildlife management, thus generating substantial economic returns whilst successfully conserving their natural resources.
With assistance from the Peace Parks Foundation, Simahala was established in 2012 and formally registered as a Trust in 2019. The word "Simahala" means "coming together", which aptly describes how conservancies are established. A field visit for conference delegates in the conservancy showcased their progress and the natural resources in this area. The conference also provided opportunities to learn more from Namibia's conservancy programme, including their support NGOs, and share new ideas on the way forward for communities in all five countries.
Community conservation has the potential to benefit wildlife and create buffer zones around national parks but they also create opportunities for sustainable development in rural areas. This dual role of conservancies was reflected in the major topics addressed during the conference: human-wildlife conflict management, increasing benefits derived from wildlife and sharing those benefits equitably, improving governance structures in community-based organisations, and methods for monitoring and managing natural resources. 
The conservancy concept differs from Game Management Areas (GMAs) in Zambia, in that communities lead the process of establishing their own conservancies and have more rights and responsibilities over their natural resources than those associated with GMAs that are established by the government. As yet, conservancies do not have a dedicated policy or legal framework in Zambia that promotes their establishment, making Simalaha a pioneering effort and case study for policy makers to consider. The information shared from Namibian attendees provided further evidence of the potential for conservancies to manage natural resources and derive greater benefits for their respective communities.
This conference was an excellent opportunity to introduce the Community Leaders Network of Southern Africa (CLN) to communities in the region. Dr Rodgers Lubilo, the current chair of CLN who hails from Zambia, explained the purpose of CLN to "amplify the voices of local communities through participation and influencing policy negotiations, development and implementation processes." He further stated that CLN strives "to ensure informed decision-making national, regional and international levels that reflect the needs and rights of local communities to manage and benefit from their natural resources."
The conference produced several recommendations for implementing a successful conservancy model, summarised here:
Stakeholder Engagement: Conservancies require close collaboration among various stakeholders to function properly. These include community members, government institutions, NGOs, private sector, indigenous organisations, and scientists. These stakeholders need platforms that encourage open dialogue, participation, and involvement in decision-making processes.
Enabling legislation: The conference called upon the Zambian government to consider development a new conservancy policy, and later legislation to recognise the existence of conservancies in Zambia.
Monitoring for adaptive management: Conservancies need a robust system for monitoring the health and biodiversity of their area. The same can be said for monitoring finances and governance metrics. Effective monitoring systems allow conservancies to adapt to changing conditions or improve performance in key areas over time.
Habitat restoration: Some areas within conservancies will require habitat restoration and/or wildlife reintroductions to become productive and attract investment from the private sector. Conservancies should therefore look to implement projects that restore degraded ecosystems, reforest deforested regions and reintroduce native wildlife where needed.
Alternative Livelihoods: One of the key roles of conservancies is to support the development of alternative livelihood opportunities for their members. Conservancies can promote local participation in the photographic and hunting industries to increase local value capture (e.g. by offering diverse activities for tourists, processing skins and meat). They can also promote skills transfer from the private sector to community members. Looking beyond tourism, conservancies can invest in sustainable agriculture and other environmentally friendly economic sectors to provide business opportunities for their members.
The KAZA Conference hosted by Simahala Conservancy in 2023 was a resounding success. Stakeholders from diverse backgrounds shared their ideas, experiences, and expertise in the pursuit of their community conservation goals. The event fostered meaningful connections and laid the ground for future collaborative projects. As attendees return to their respective roles, the knowledge gained during the conference will contribute significantly to their broader mission to advance wildlife conservation and sustainable development through community conservation.